 "On a par 72 golf course, 36 strokes are reserved for putting. Less than 36 putts per round is the gateway to golfer's bliss. The Puttsimulator helps you to achieve this goal. There is no shortage of fun when you switch from training mode to game mode. The scientifically interested user will also find instruments for the analysis of single or series of putts in the Putt School, which are also a valuable help for the club fitter. There are a variety of applications for amateur and professional golfer. The simulator can be set up in a small space or integrated into existing indoor golf facilities. I would be happy if i could reduce my waiting times in airport lounges or hotels with a putting simulator."
– Dr. G. Miosga, Frankfurt am Main, 14.10.2020
Pros of the D3D Puttsimulator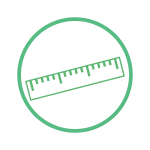 1.5 m x 2 m is a comfortable zone for the putting simulator hardware.
You do not need more space.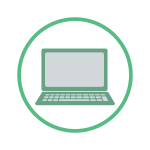 The simulator is simple and quick to set up and calibrate, and is also suitable for use on the road.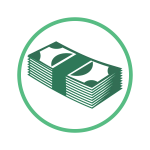 The investment is small compared to ball flight simulators, especially if hardware components are already available.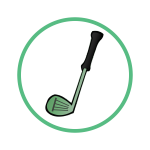 The user improves his hit rate through the feedback he receives from the ball rolling over the virtual green. The "Auto path" option generates the ideal putting line for re-putting.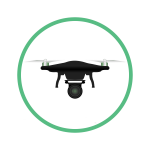 The virtual greens are 3D models of real golf courses that have been measured with drones. You experience the deja vu feeling on familiar courses and can tune in to unfamiliar courses.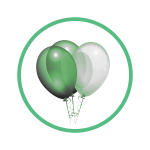 Apart from the regular games as a single player, in a flight or as a foursome, the putting simulator offers small training games that can also be played in the competitive mode.
– Surfing the golf course with virtual reality glasses (HTC-Vive) and VR putting simulation
– Putting in mixed reality with VR glasses
– Gesture control (control of the gameplay with body movements)
– Putting in Mixed Reality on mini golf courses
– New 3D models of golf courses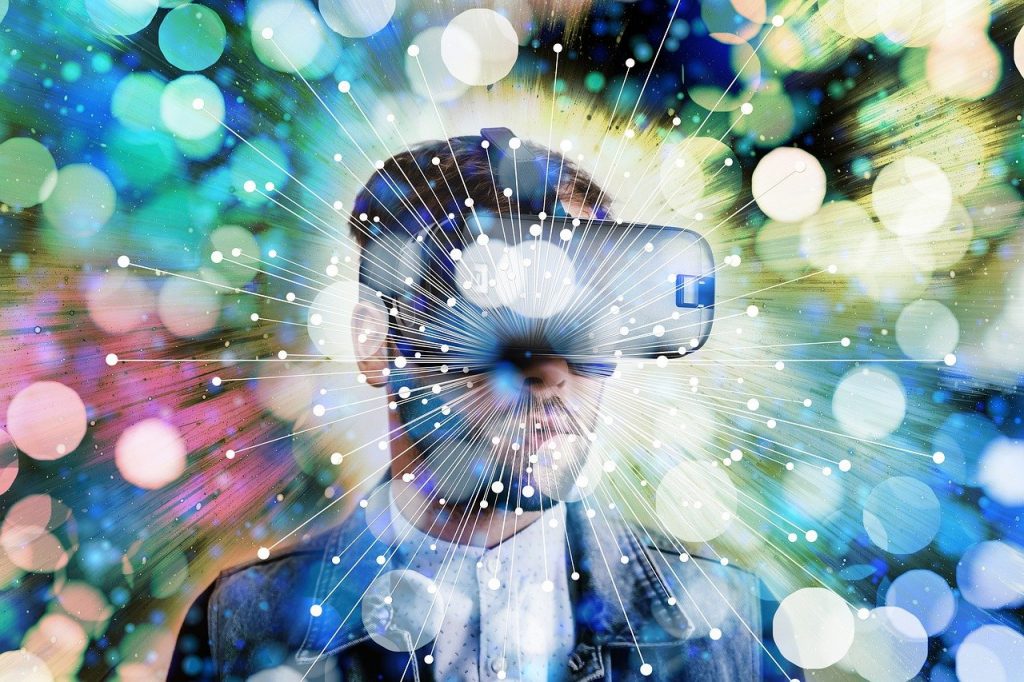 Main Menue of the D3D Puttsimulator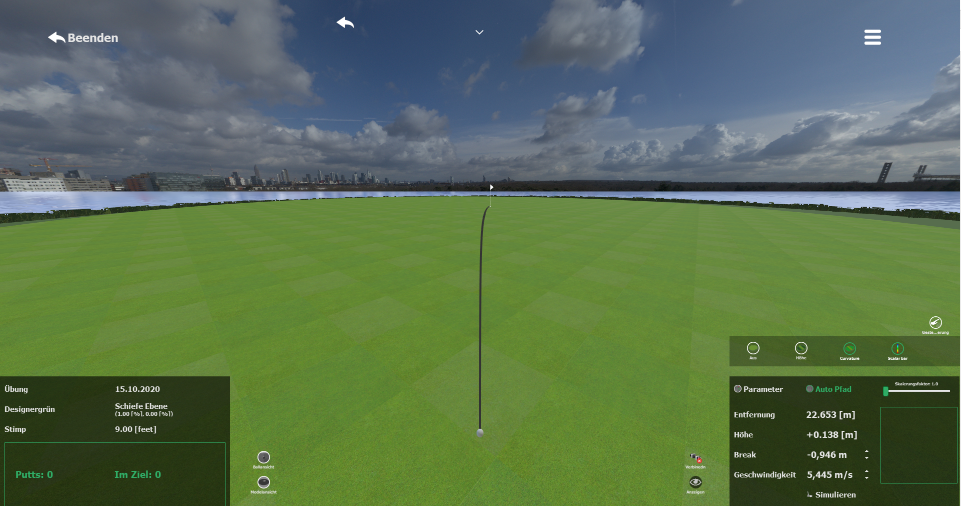 Training putt with automatic path on designer green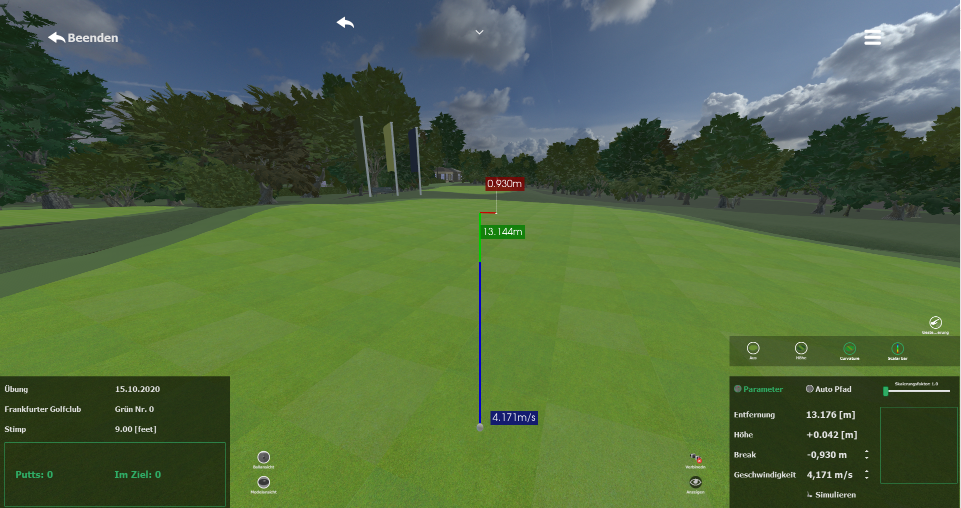 Golf course Frankfurt 18th Green, parameter settings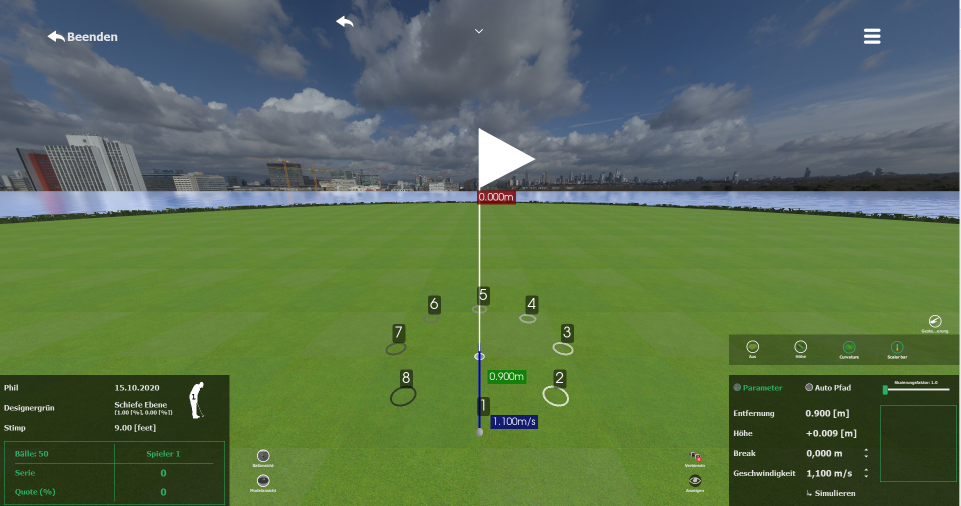 Circle putting, 2 players, competition mode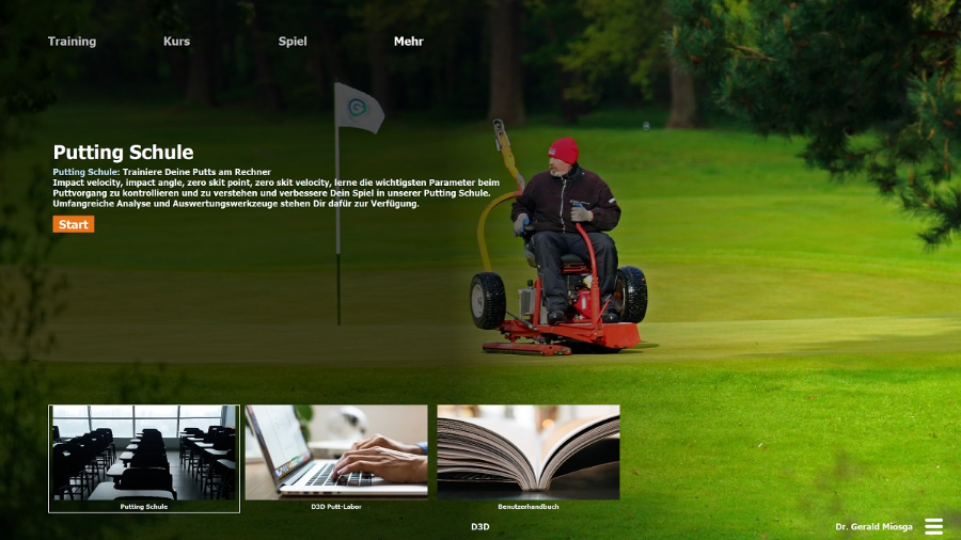 Structure of the mobile variant:
– Camera (ids-USB3-Camera)
– Tripod (any selection)
– Callibrating mat (dispensable)
2-point-callibration:
– The ball distance during calibration must be measured and entered.
– The calibration mat facilitates calibration by means of fixed markings at intervals of distance of 500 mm.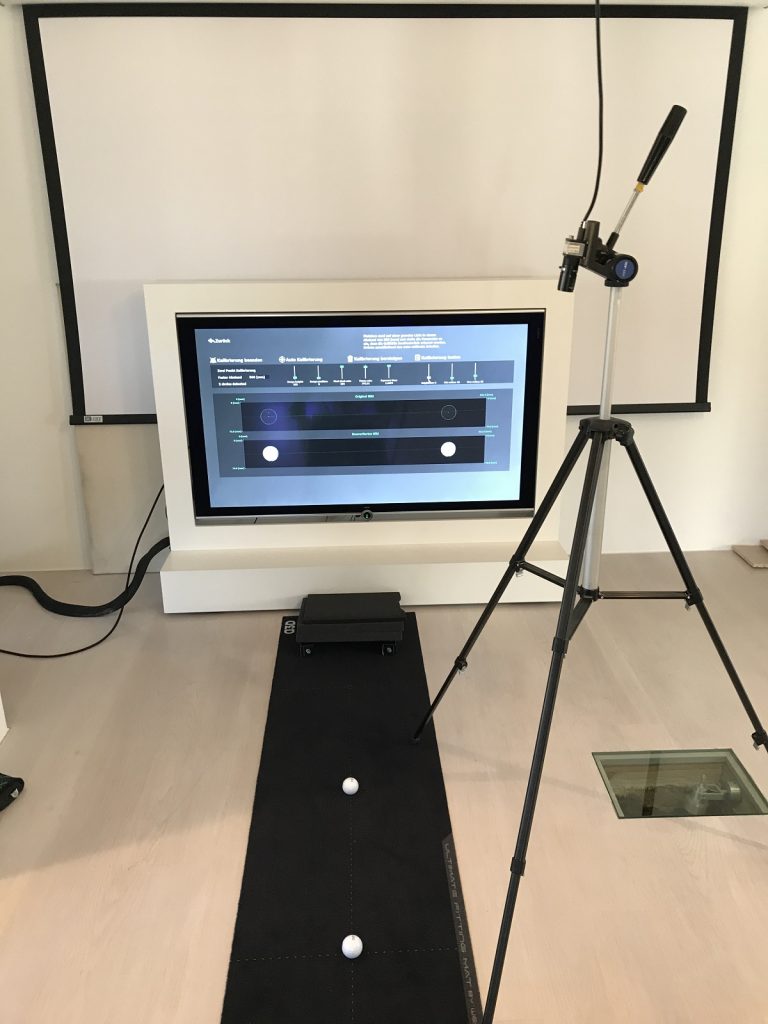 Play on real golf courses
The golf courses in our game were photographed using the latest drone technology, creating a true gaming experience.
Please contact us, if you have any questions or impulses.